The fastest way to identify frontline care talent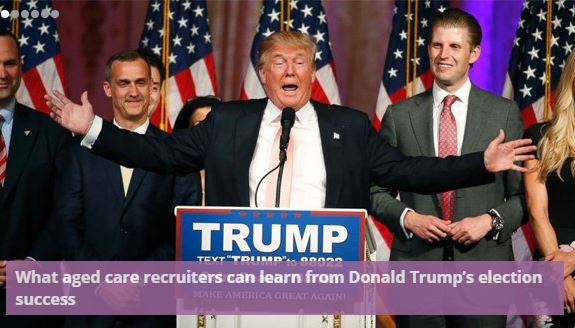 Now that we are in the midst of the Consumer Directed Care (CDC) roll-out, relying solely on traditional methods of care staff applicant screening, such as interviews and resumes, is no longer enough.  An empowered consumer environment presents a unique opportunity for organisations in the sector, particularly those that are nimble, innovative and able to consistently identify the right frontline staff.
Creating an environment where all staff members can provide a long term "dividend" —to clients and the organisation starts before they are employed.
How this is done, ironically enough, can be explained by how Donald Trump stunned the world by becoming the 45th President of the United States of America.    
Read the full article – authored by our Director Ross Bell – in the Aged Care Insite Magazine.