Behavioural Screening – also for frontline staff
Behavioural Screening as Part of Selection – Delivering Quick, Cost Effective Results
Much has been written about the growing staff and skills shortage facing the sector. This is clearly a priority issue, but with staff turnover in the sector averaging 25% for frontline care roles the issue compounds, accelerating the War for Staff we are watching unfold right now. Solutions are often complex requiring a "national" response, however significant inroads can, and have been made "locally". Many providers addressing staff retention issues are finding that one the most effective strategies is also one of the easiest to implement and gives some of the highest return on their investment.
The cost of staff turnover
The evidence is undeniable – numerous research studies (Australian and international) over the last 20 years have regularly put the cost on staff turnover at around 20% of the individual's starting salary for frontline roles, and increasing well above that for management positions. These studies include international research into the long term care sector (both community or residential settings). These are direct costs and regularly do not include lost productivity or the impact on clients and residents – a critical issue in a CDC world. That is a cost of $8,000 for a personal care worker earning $40,000 per annum. Even if you don't believe the research and think the figure is inflated—cut it in half and you are still around $4,000.
Prevention is part of the cure
The most effective, and the cheapest way to improve staff retention is to look at the start of the employee lifecycle, by reducing hiring mistakes. We define hiring mistakes as
employees who have been terminated, or
employees who have resigned- but would not be reemployed by the organisation.
Poor hiring decisions are one of the most expensive workforce issues to deal with – because virtually all the recruitment, induction and staff acquisition costs are front loaded, incurred during the early stages of employment prior to confirming the employee is a "keeper". Increased competition in the sector, funding cuts and the ongoing push for innovation and efficiency are manifesting themselves in providers looking to reduce costs in their operations. Improving hiring decisions unquestionably delivers significant reduced workforce costs and improves performance in key areas such as client and care service delivery, business efficiency, staff morale and revenue growth.
Screening methods are common in most sectors
Introducing methods that effectively and quickly screen candidates has been used extensively in many other sectors, at all levels, however in Aged Care it tends to be used mainly for management roles. Psychometric or behavioural screening is primarily introduced into the recruitment process to assess employment suitability, including company/candidate fit. The aim of behavioural screening is to gain an accurate "picture" of the candidate's abilities and attitude, thus providing insights into on-the-job behaviours. Behavioural screening processes come in all shapes and sizes however most are generic – assessing for example, leadership style/capability generally with little or no acknowledgement to a specific sector.
Behavioural screening for frontline care staff is now available
We would like to introduce a behavioural screening tool for care staff – including many frontline care roles. Care Advantage helps you look behind the resume and gain insight into applicants before you decide to hire, develop or promote.
How it works
Care Advantage consist of four assessments which can be used individually or combined. These assessments look at key behavioural areas: Personality, Attitude, Cognitive Ability and Engagement. The assessments take between 6 and 10 minutes to complete and caters for the educational and literacy levels within the candidate pool. The report is short, visual and to-the-point. It highlights areas of concern and provides behavioural based interview questions. Because of its unlimited-use licence it can be used at the top of the recruitment funnel and provides a cost-effective way to get insight into work behaviours of your applicants before they even walk through your door.
Adding behavioural screening, such as Care Advantage, to your recruitment process has proven benefits, such as increasing the caliber of applicants, reduction of staff turnover, less no-shows at interview, increased performance and a more consistent and robust recruitment process (across different sites).
We are all fishing in the same candidate pool
The reality is that providers are working hard to improve recruitment processes in a number of ways. The message from this is clear. As screening improves and organisations are better able to "cherry pick" candidates, it's not just the shrinking candidate pool, it's also reduced talent in that pool that providers have to contend with.
Some of us are already reeling in the best candidates
I would like to close with a quote from Barry Ashcroft – Managing Director – Linkage Care: "We have had great success in the quality of employees that we have recruited since using Care Advantage. The dynamics of a busy start-up can sometimes result in a high turnover of staff, however we have experienced the opposite, with a very low turnover. For a start-up which is new to the market and somewhat innovative, it can stretch the abilities and skills of candidates in ways they may not have experienced previously. I think this is indicative of the fact that Care Advantage has ensured our assessment and selection process has been solid."
For further information on Care Advantage, click here or contact Ross Bell at Care Source via email –  ross@caresource.com.au or direct on mobile 0418 450 024 or (07) 3414 4341 or download the Care Advantage infographic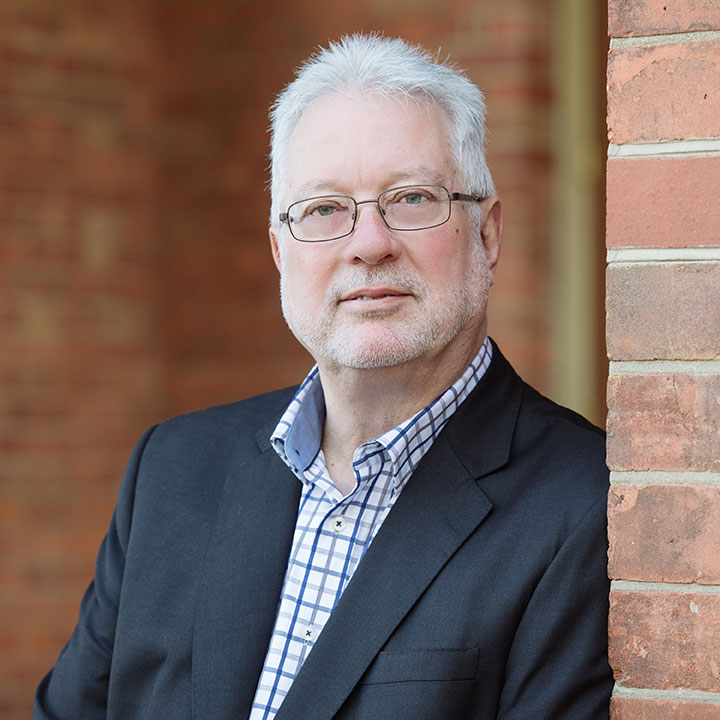 Ross is the Director of Care Source and has helped many care providers with their frontline staff challenges.